I was given the Spiritual Circle Journal  in exchange for a review, all opinions and impressions are truthful and from my own experiences with it. While I do not journal IN my Bible, I enjoy writing out a verse then adding my own colors, doodles, and artwork around it to help it stick and just because I like to make pretty things. In trying to teach my children Bible or any other subject I want to make it fun and interesting so that it comes alive for them. I started thinking, as much as I enjoy Bible journaling why wouldn't it also work for them?   I was super excited to get the Spiritual Circle Journal for Kids & Teens    from Spiritual Circle Journal to try out in our daily Bible Time. If you are interested in getting started with Bible Journaling for Kids you will want to read on to find out about this resource!
Bible Journaling for Kids
The Spiritual Circle Journal starts off with 3 pages of parent/teacher/leader instructions to help use this awesome tool with children.  It gives tips for making God real and relevant, listening to the Holy Spirit, retention, focus, and setting kids up for success with the journal. The front page of the journal can be removed, and just behind it is a sturdy cardstock white page for your child to personalize themselves, this is a great start to giving them ownership of their journal and their study time!
I let my son have unlimited access to my washi tape, gel pens, and twist up crayons that I use for my own journaling.  He made an A for awesome he said, lol. You may consider giving your child their own supplies for journaling along with the book to generate excitement for Bible Journaling for Kids.
There is a personal page where kids can put stats about themselves and a list of favorites. I love how this journal makes a great keepsake for them, a tangible proof of their spiritual growth! You will also find a sample page showing your child how to use the circle journal. Each page has the same simple images and an intended use for each to stretch your child's Bible Study time and really get them thinking.
While it gives your child and outline for their Bible time it leaves plenty of room for individual expression and imagination. Kids can use markers, colored pencils, or crayons to color in the shapes and use the white paper above the circle journal pages(the backside of the previous page) to dive even deeper.
It makes a great addition to your Bible Basket for free study, morning Bible Time together, it would be great for co-ops, or other groups. My crafty little 5 year old is begging for her own copy too, I am thinking of grabbing her one and letting her dictate her thoughts for me to write for her and then let her color and decorate her own pages.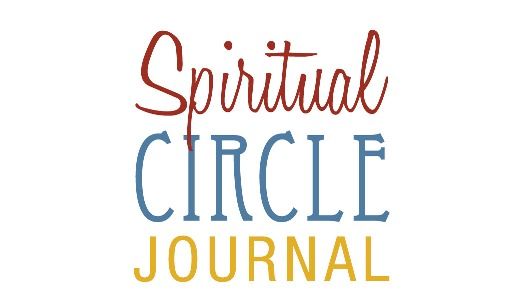 Check out the Spiritual Circle Journal on their Social Media Channels!
Facebook: https://www.facebook.com/LizLassa/
Instagram: https://www.instagram.com/spiritualcirclejournal/  @spiritualcirclejournal
Twitter: https://twitter.com/liz_lassa  @liz_lassa
 You don't have to just take my word for what a great addition this is to your child's daily Bible Study time or Bible Basket, check out what these other bloggers had to say by clicking  the button below!